Parcel delivery to Russia
Parcel delivery to Russia sometimes seems difficult and postage cost is high. But for Topparcel, no job is too big or too hard, we offer the best economy option for parcels delivery to Russia and worldwide. With eighty-five federal subjects and nine time zones, Russian Federation is a unique country with the largest surface area in the world. Many of its communities are located in remote areas, which are hard to access by traditional postal services. But major cities, such as Moscow, Saint Petersburg, Kazan, and Yekaterinburg are situated in its Western part and easily available. All these reasons make it important to choose a parcel delivery service with direct access to these areas. Being deft and efficient in our parcel delivery services, we are capable of delivering parcels at any private or business address all across Russia.
If you are looking for a service offering cheap parcel delivery to Russia from the UK, then you have come to the right place. Having investigated Russian delivery market inside out, we are the fastest and safest way to parcel delivery to Russia. With our own courier network and contacts with the local delivery services, we reduce the overall delivery cost and offer you cheap prices for delivery to Russia. Moreover, with our own delivery network, we offer timely and cost-effective solutions to both private persons and businesses.
In comparison to other parcel delivery services such as DHL, TNT, UPS, we save you up to 70% on sending the parcel delivery to Russia and you able ship parcels to any private address. All thanks to the volume of goods we are able to ship. You can even compare prices for parcel delivery to Russia. Just enter the weight and dimensions of your package in the quote form.
Economy prices for parcel delivery to Russia
| | | | |
| --- | --- | --- | --- |
| Weight | Parcel Force | Ups delivery | Topparcel |
| up to 5 kg | £67.50 | £69.58 | £37.53 (save £32.05) |
| up to 10 kg | £90.30 | £87.11 | £42.25 (save £40.39) |
| up to 15 kg | £102.30 | £92.03 | £58.57 (save £43.73) |
| up to 20 kg | £114.30 | £97.02 | £69.09 (save £45.21) |
The main directions of our company: parcel delivery to Russia and other countries of Eastern Europe.
We collect parcels from anywhere in the UK or Europe and bring them to our facility for transit. After sorting, we delivery parcel it by using our own chain to Russia from where it goes through the customs and border control. It then reaches its designated address through the local post service or by our dedicated carriers.
We deliver big and small parcels between the UK, Russia, Ukraine or Kazakhstan for many years. Having infused years of experience, we have all that takes to deliver your parcel on time with minimum hassle. Our online tracking tool will help you track your parcel, anytime you want and our great customer service can answer the question any working day. To date, transport companies offer various types of parcel delivery to Russia.
We are second to none and are born to offer our clients easy and affordable ways. This helps us in getting the parcel delivered all across the world, within a fraction of a time. Being prompt and convenient in our services, we allow our clientele to get its parcel delivered anywhere in the UK or beyond. We are an online service and can be accessed via computer, smartphone or tablet.
Reasons to Choose Topparcel
Cheapest Delivery Price;
Fast delivery to Russia;
Door to Door Delivery;
Sadest delivery.
Best Delivery Service
If you are looking for alternative cheapest parcel delivery to Russia from the UK, do not look any further. Topparcel is the best alternative to postal delivery, we offer our customers affordable ways to receive parcels in Russia in just a few days. We quickly respond to your requests, and has a flexible settlement system. In addition, Topparcel has an advanced online system for calculating the cost and ordering delivery from the door by courier. Also you can order parcel delivery from your mobile phone or tablet at any time.
Our mission is to provide maximum quality and comfort to our customers. We offer the lowest price for the parcel delivery to Russia, we facilitate the delivery process, so you receive your parcel quickly and safely.
Topparcel for business
With us you can simplify your business, if you work with the UK and you need to constantly receive parcels to Russia with us you will save a lot of time and money. Also our delivery network covers Eastern Europe including Russia, Ukraine, Latvia, Lithuania, Kazakhstan and other countries. If you set a goal to enter the European market and increase your business, our courier delivery is what you need. We do not ask you to choose between quality and price, since these two processes are important to us without them, quality delivery can not be. For us, the most important thing is for our client to get the service he expected, and this is primarily quality.
We always treat your parcels carefully and with care, our employees are professionals of their business, for fragile things we use cardboard quality packaging with 2 layers of protection. This package is suitable for any size of cargo yes 15, 20, 25, 30 kg. This package reliably protects parcels and makes the process of sending parcels to Russia safe. All you need is to enter the dimensions and we will pick up the best packaging for you. We also provide pallets at the best prices.If you start comparing us to the world's leading shipping companies, such as TNT, DHL and UPS, you will find that by working with us you will save about 70% on delivery. We always control the delivery of your parcels from the delivery point to the destination.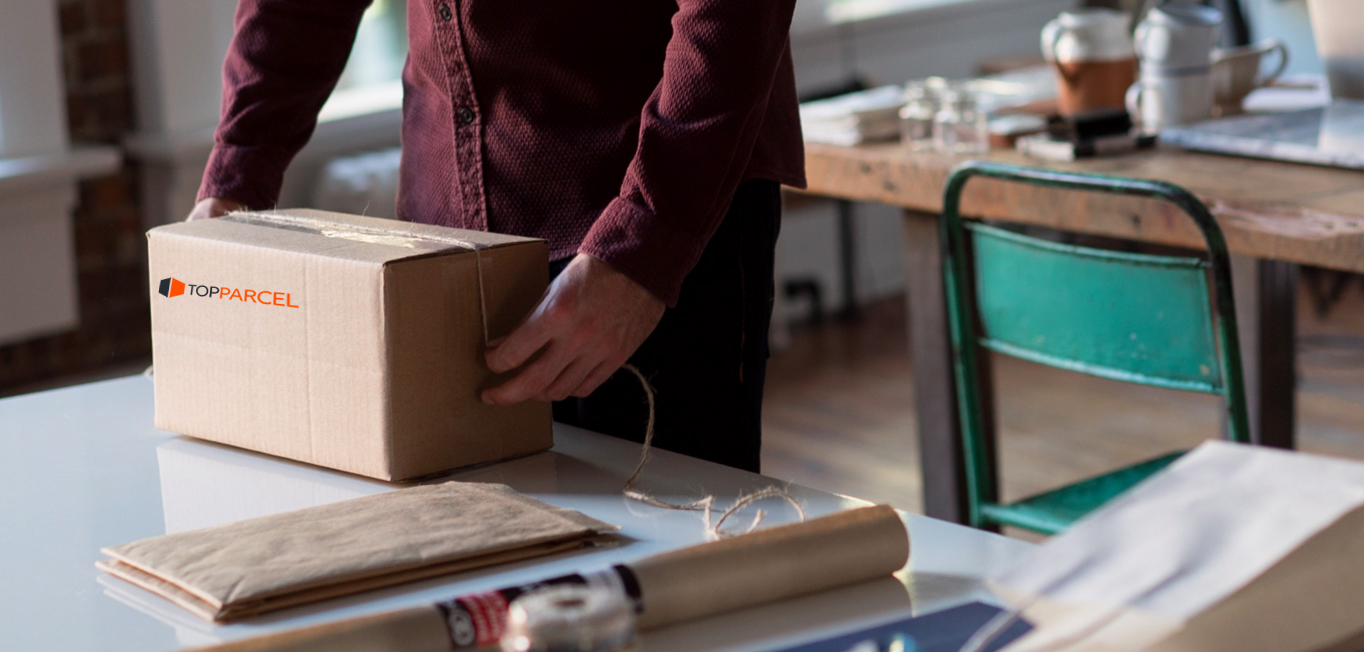 Being a convenient and cheaper alternative to traditional Post Office, we ensure ultimate convenience for domestic as well as corporate clients. We offer best shipping rates for parcels to make the shipping process a whole lot quicker, easier and secure. Our aim is to help our clients build their business. To help them do so, we have stretched our network of services across East Europe, Russia, Ukraine, Kazakhstan and other destinations. If you want to extend your business to the newer markets our service of delivery to Russian Federation will help you.
The advantages of parcel delivery to Russia with Topparcel.com
Track your shipment
You can track your delivery in real time, from the place of departure to the place of receipt
The door to door delivery
Delivery from the doors in the UK to the doors to Russian Federation
Cheapest shipping to Russia
We have the best price for the delivery of parcels to Russia up to 5 kg only £37
Fastest and safest parcel delivery
In just a week you will receive a parcel in Russia
We are committed to our services and our hard work speaks volumes for us. We constantly strive to deliver the very highest level of perfection. Top parcel offers you advantages, you don't get anywhere else. Being affordable yet reliable, we have no hidden charges. For the best rates on shipping to Russia, enter your parcel details and get a quick quote. In the dispatch of parcels between UK and Russia, there are a lot of trivialities and huge obstacles that will have to be tinkered with to get your parcel on time unharmed right to the doorstep. But with Topparcel, you can don't worry and quietly wait for your purchase.
6 Simple ways To Parcel Delivery To Russia
Book Online;
Online Delivery Order;
Send Your Parcel;
Track Parcel;
Wait a week;
Get Your Parcel in Russia.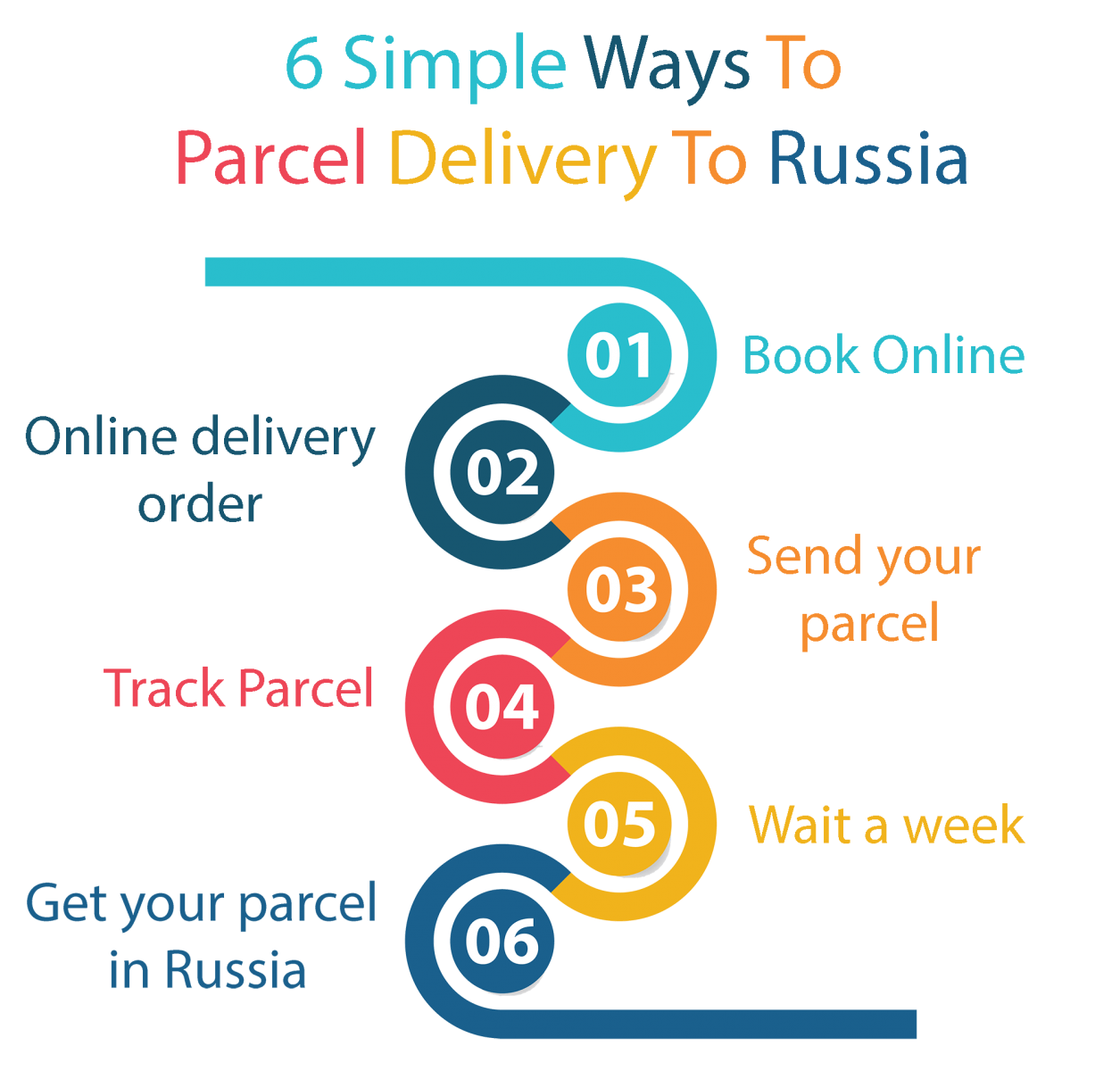 Russian Customs Information
Restrictions on the parcels delivery to Russia

Each citizen of the Russian Federation can import up to 31 kg per calendar month, customs limit per one person is 1000 Euro per month, not including the cost of delivery.
You have to fill customs declaration on our website during the booking process.

Delivery transit time to Russia average 7-14 days and can vary according to which location you are shipping to, and the service you chose for your parcel. Transit time is depending on customs clearance speed and we recommend to check our general international prohibitions and restrictions before shipping. Make sure you have attached all documents to your parcel before shipping, our system will provide you with the label and all forms required by customs.

All parcels fully tracked and the recipient will get a text message from the local courier. Please provide a mobile phone number for text messages or email for easy tracking.
We recommend read our packaging advice for more safe and secure delivery.
The maximum weight of the parcel delivery to Russian Federation is 31 kg
The maximum parcel dimensions : Length + width + depth 300 cm. One side must not exceed 200 cm