Who we are and what we do?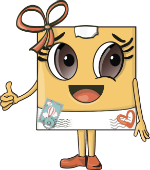 Topparcel comparison website was created to give people an easy, affordable way to get parcels delivered worldwide. We are an online service that lets people send parcels to anyone from the UK, using a computer, smartphone or tablet.
It is a convenient, low-cost alternative to traditional Post Office. Topparcel making the whole process quicker, easier, more secure and help you build your business. We work with the leading logistics providers throughout the UK, Europe and Worldwide in order to offer you fast, reliable, door-to-door delivery services.
Also, we offer our own network for shipments to East Europe, Russia, Ukraine, Kazakhstan and other destinations. So if you looking way to grow your business and reach new markets Topparcel will be a helpful tool for you.