Parcel delivery to Kazakhstan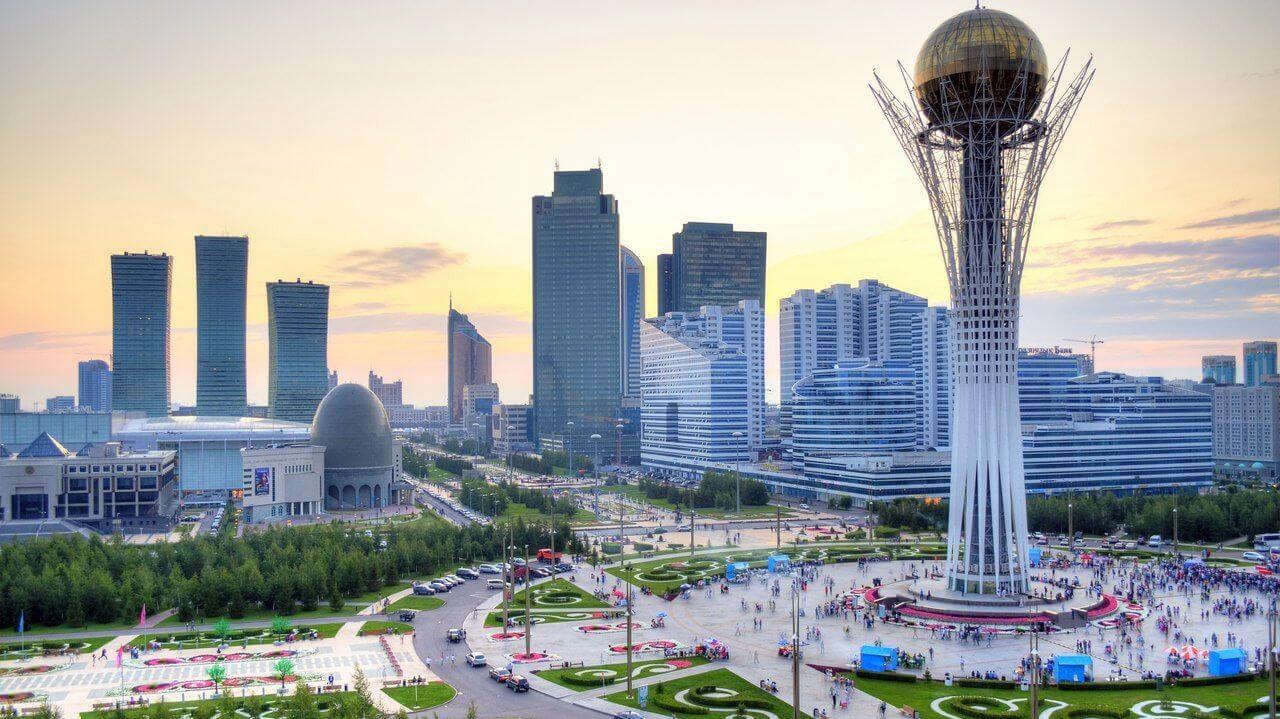 Safe transportation, the speed of service and cost of parcel delivery to Kazakhstan are the most disturbing issues when it comes to parcel delivery to Kazakhstan from the UK. People consider parcel delivery abroad to be either very quickly but cheap, or cheap but time-consuming.
If you want to send a parcel to any country in the world and don't want to opt for the speed of service and price, try Topparcel delivery options right now. Topparcel is a parcel delivery company that provides express cheap courier services. Courier Delivery Topparcel offers express delivery of documents, parcels and goods to Kazakhstan. We work only with trusted carriers that can parcel delivery to Kazakhstan quickly and cheaply. Topparcel is a courier delivery which you can trust your parcels, we offer you the perfect parity of the delivery time and the price for shipping to Kazakhstan. We deliver parcels worldwide using extended logistics networks of our partners, such as UPS, DHL, KazPost, and own delivery facilities. This allows us to provide them with customers a great number of delivery options to choose from.
As you may know, the Republic of Kazakhstan is situated rather far from Europe in Central Asia. It is the ninth largest country in the world with such major cities as Astana, Almaty, Chimkent and Karaganda.
Kazakhstan set a goal to enter the top 50 most competitive countries and it has reached it in 2013. If to compare Kazakhstan with other CIS countries, it is worth to mention that the country is ahead of other states in the CIS in almost all spheres, goods market efficiency, financial market development and market size. This explains high income, the high purchasing power of the local population and growing demand for parcel delivery services. That is why we at Topparcel decided to get special attention to Kazakhstan and other developing CIS counties.
As the CIS region is of prime importance for us, we offer special benefits to all customers, who need to send parcels to the CIS countries. We have developed own distribution network with pick-up points and sort facilities, and hire couriers to serve this region as quickly as possible at the affordable prices.
All you need to get the advantage of cheap parcel delivery to the CIS region is just book a delivery. We will provide you with all necessary information with regard to rates and fees, estimated delivery time, and customs rules. To make parcel delivery safer, we developed a tracking tool. Using special tracking code assigned to your parcel, you will be able to monitor the delivery process from the beginning. You can control the parcel delivery process from the beginning and the end, all parcels are insured and tracked by track number. We have the best price and terms of parcel delivery from the UK, in just 14-21 days the recipient in Kazakhstan will pick up the parcel. For a parcel of up to 5 kilograms, you will pay £ 48.28 for the same parcel in Parcel Force you will cost £ 120.90.
Economy prices for parcel delivery to Kazakhstan
| | | | |
| --- | --- | --- | --- |
| Weight | Parcel Force | Ups delivery | Topparcel |
| up to 5 kg | £120.90 | £70.21 | £48.28 (save £21.93) |
| up to 10 kg | £181.90 | £104.13 | £74.01 (save £30.12) |
| up to 15 kg | £225.90 | £133.76 | £103.94 (save £29.82) |
| up to 20 kg | £270.40 | £163.40 | £128.48 (save £34.94) |
We collect parcels from anywhere in the UK or Europe and bring them to our facility for transit. After sorting the parcel, we deliver it by using our own chain to Russia from where it goes through the customs and border control. It then reaches its designated address through the local post service or by our dedicated carriers.
Being a convenient and cost-effective alternative to traditional Post Office, we ensure ultimate convenience for domestic as well as corporate clients. We offer the best shipping rates for parcels to make the shipping process a whole lot quicker, easier and secure. Our aim is to help our clients build their business. To help them do so, we have stretched our network of services across East Europe, Russia, Ukraine, Kazakhstan and other destinations. If you want to extend your business to the newer markets our service of delivery to Kazakhstan will help you.
Reasons to choose Topparcel for parcel delivery to Kazakhstan
Possibility to arrange parcel delivery to Kazakhstan online or by phone;
We simplify the process of issuing documents, and additional costs for delivery;
We will deliver your parcel to the door or to the post office in Kazakhstan;
The parcel delivery time will take from 10 to 20 days.
Customs Information for Kazakhstan

Maximum weight of Topparcel service for Kazakhstan is 20 kg and Length + width + depth 200 cm max. One side up to 120 cm maximum.
In some cases, we can ship long items up to 2 meters and Length + width + depth 300 cm max with an additional fee of 25 pounds.
Any private person in Kazakhstan can import up to 25 kg per calendar month and parcels value cannot exceed 500 Euros to avoid customs charges.

Delivery transit times to Kazakhstan average 10-20 days and can vary according to a location in the destination country. Transit time is depending on customs clearance speed and we recommend to check our general international prohibitions and restrictions before shipping. Make sure you have attached all documents to your parcel before shipping, our system will provide you with the label and all forms required by customs.

All parcels fully tracked and the recipient will get a text message from the local Post branch and can receive the parcel at nearest PostOffice when it comes. Please provide a mobile phone number for text messages or email for easy tracking.
We recommend reading our packaging advice for more safe and secure delivery
---
Enter your parcel details to get a quick quote and send it today!