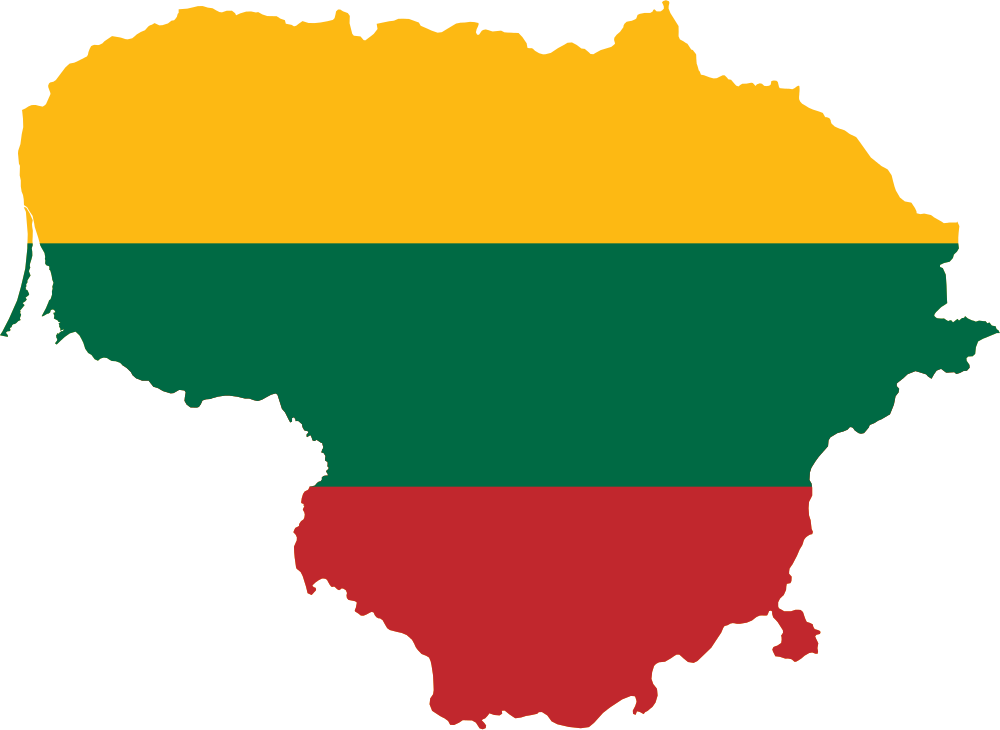 Lithuania is one of the Baltic States, EU Member State at the Baltic Sea. Its territory is considered strategically favourable, so it becomes increasingly attractive for business development and investments. Lithuania shares borders with Lithuania, Belarus, Poland, and Russia. Recently, Republic of Lithuania was recognized a state belonging to the category of ones distinguishing for particularly high level of development that attests excellent economic status and welfare of the country. Since 2014, its national currency is Euro.Lithuania is centrally located between three sizeable markets: Western Europe, the Nordic countries, and the Eastern markets of Russia and the Commonwealth of Independent States (CIS). Lithuania has also become one of the EU's primary transport hubs.The transport and logistics industry accounted for about 15% of GDP in 2019. At the beginning of 2021 this industry has been employing around 139 thousand persons or 15% of the total employment. If you want to send a parcel to Lithuania then Topparcel is exactly what you need with its wide range of cheap but reliable courier options.
Why TopParcel?
Topparcel - offers high-quality services parcel delivery to Lithuania with the best customer support through the most reliable carriers in the world. When you send a parcel to Lithuania, you need an international courier that you can trust. With Topparcel you can send business documents or something personal, and we know that you need parcel delivery to Lithuania from the United Kingdom, on which you can rely, so we only cooperate with the safest carriers who can provide excellent results in parcel delivery to Lithuania every day.
We use only reliable couriers such as DPD, Parcelforce, and GLS for delivery across Europe. Choose the one you prefer most.
Toppacel is a reliable delivery, that offers the perfect balance of speed and prices parcel delivery to Lithuania, we also offer tracking and parcel insurance. Whichever type of delivery you order, you will be supported by our highly qualified customer service team who are ready to answer queries and give directions when you need them.
Here at Topparcel, we have created an online delivery booking service with the possibility to compare and send the parcel to our delivery chain. You do not need to go to the post office to send your parcel to Lithuania, neither you have to search for the cheapest parcel delivery by comparing different rates. By entering your parcel's parameters on our website you will get a full list of various delivery options. Click the one that suits your budget or delivery time requirements, and book it online.
Every single parcel has a tracking number and it easily can be tracked on our website. Please provide the correct recipient's phone number as it is very important and necessary. Courier will contact the recipient over the phone to arrange a delivery time slot.
If you are searching for a cheap parcel delivery service to ship your package to Lithuania or any other country for the first time, or you have any questions regarding the prices or estimated transit time, contact Topparcel's customer support department to get more information.