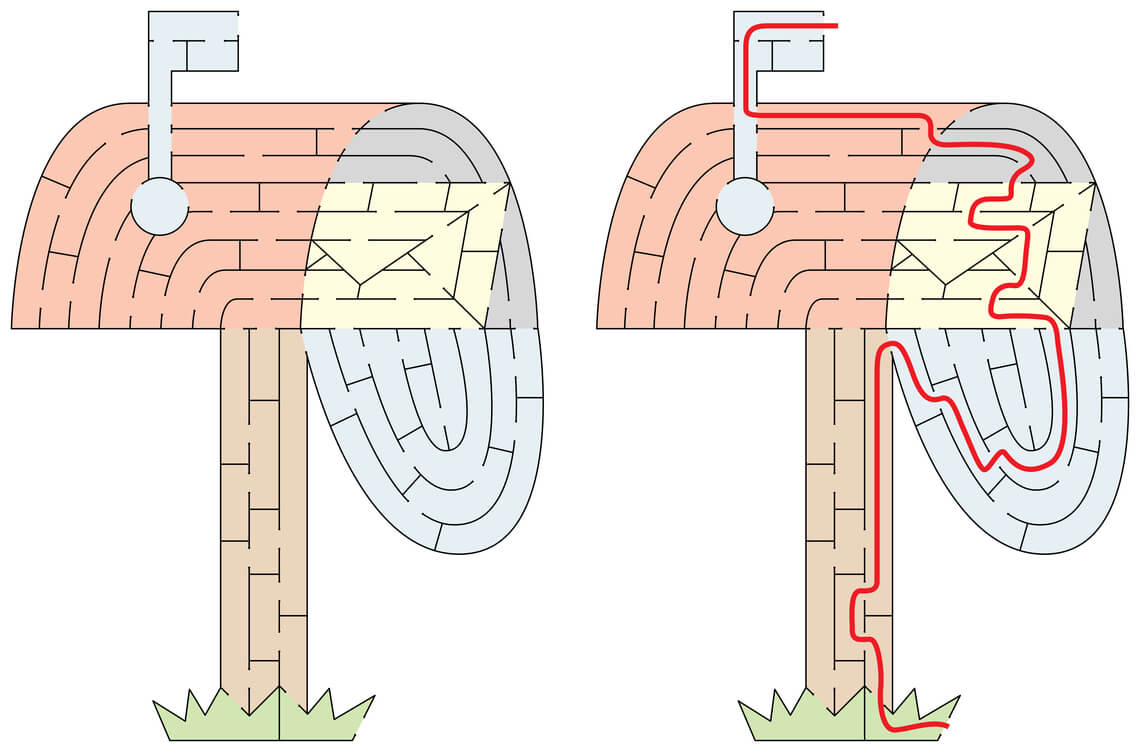 When I was 10, I had a penpal, a girl from Spain with whom we were writing letters to each other. Every time it was really exciting to find a white envelope in my mailbox, and it was always full of surprises! She was a good writer, her stories were full of humor, and also, she used to draw funny faces to illustrate her little novels. Once I drew some funny pictures on the envelope – and it was returned... I was quite upset as I had to change the envelope to a normal white and boring one. Now, thinking about that day I come up with the story of Harriet Russel! Let me explain myself.
Ms. Russel is a British illustrator famous for her own books for children and her work for various clients all over the world. This lady drew my attention with her book of creatively addressed mail 'Envelopes: a puzzling journey through the Royal Mail'. This is not just a book – there is a big story behind it.
During a year she sent 130 envelopes with addresses in the form of mazes, "join the dots", anagrams, illustrations, puns, visual games, experimental fonts, puzzles, and literary wordplay, waiting them back in her apartment in Glasgow. The first one she sent was in mirror writing. Once it arrived back at her flat, she knew that someone at the Glasgow Mail Centre had enjoyed her work. This is how it started. The crossword she sent out was delivered filled-in, with the proud comment on the back, 'Solved by the Glasgow Mail Centre'. Only 10 of the letters she sent didn't make it back. The safe delivery of all the others is a tribute to the heroic postal employees who rose to the challenge.
Now you can find all these envelopes, full of fun and imagination, in the book of Harriet Russel. Please, do not hesitate to send this book or any other amazing things that stir your imagination with Topparcel to yourself or to your friends all over the world. In the end it is all about fun, isn't it?