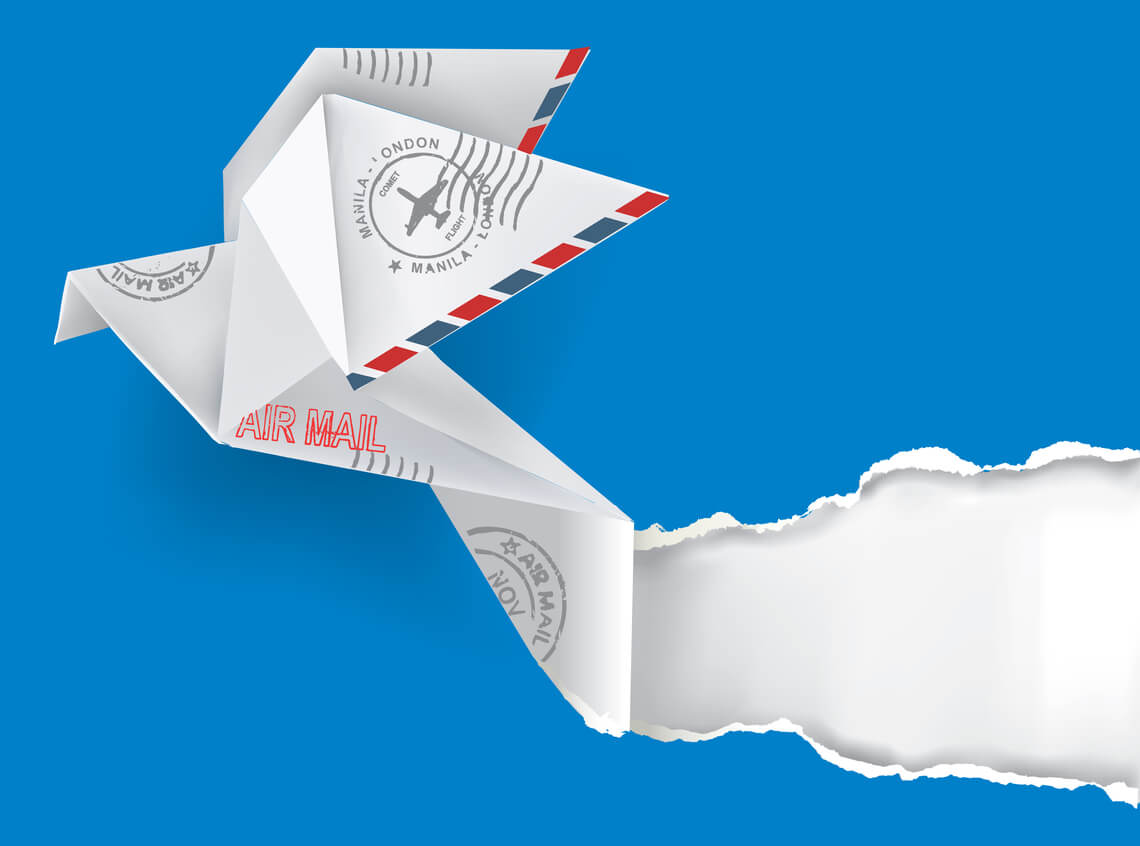 Pigeon post — is there anything more romantic than this? Just imagine: a castle, early morning, white pigeon brining a love letter… Can't wait to write the answer!
That is almost true, except that the pigeon would not fly directly into the bedroom, but would return to the nest instead, which should be somewhere in your castle. These natural homing abilities of pigeons were noticed by the ancients. This method of communication had a considerable vogue until 19th century, before the telegraph was founded. And even after that the pigeons were still trained, but for military purposes. During the siege of Paris in 1870–71 post pigeons carried over a million of messages to the city.
It is said that a pigeon can fly about 1100 km, and the flight speed depends on the terrain. The champion is a pigeon named Velocity, who delivered his pigeongram with an average speed of 125 km per hour!
Another curious story is associated with the name of the Rothschilds. It is the pigeon that is credited with the beginning of the rich life of many generations of the Rothschilds: Nathan Rothschild received news of the battle of Waterloo two days earlier than others and managed to profitably dispose of his securities.
How did pigeon post work? The post stations contained "local" pigeons from the nest and "aliens", ready for the delivery of messages. "Aliens" were brought from other post stations, where they returned, carrying a letter with them.
Of course, when the Valentine's Day is close, you want to do something romantic. What could be more beautiful than a dove brining a love letter? Unfortunately, pigeon post no longer exists. Fortunately, Topparcel is at your service: just fill out the form, and your parcel will fly away on the wings of love to any country in Europe, to Russia, Kazakhstan, Ukraine — to any country in the world!