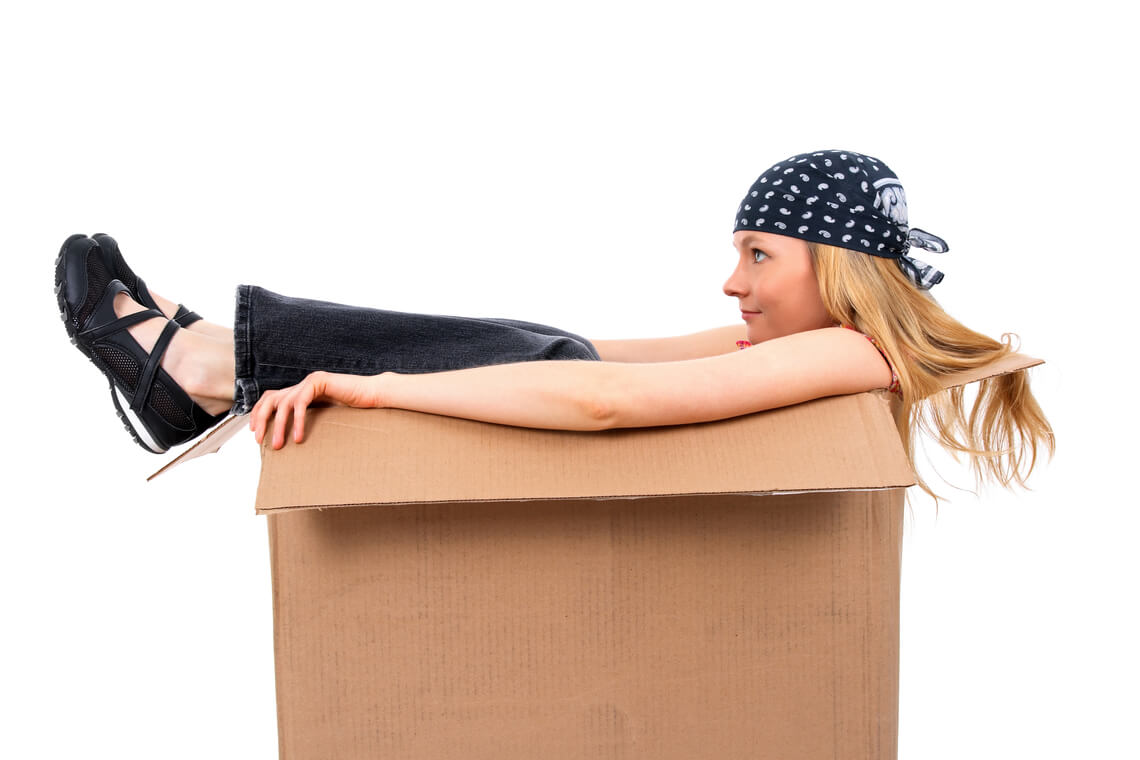 The holidays are closer every day. I am sure you are a little stressed with all these last day shopping, Christmas dinner and general cleaning of your home. I am here to give you five minutes to rest and laugh.
Here are the most weird and interesting parcels ever!
1. People. Yes, that is true, people send themselves by post. The first one to do it was Henry "Box" Brown, who gained his middle name when he managed to escape slavery by post in 1815. He has spent 27 hours in a wooden box. The other American tried to do the same in 2003 as he wanted to reach his parents and didn't have money for a ticket. He has spent 17 hours in the box without food and has lost several kilos in the trip. That was the reason why the box was opened, and the guy was found in it. And in 2012 in China one guy wanted to surprise his girlfriend, but something went wrong... When the surprise arrived, the girl had to call the ambulance to her lover: after 3 hours in a box he wasn't in a good shape.
2. Diamonds. The Hope Diamond, stunning blue diamond, has been sent to the Smithsonian Institution by post. In 1958, the gem dealer Harry Winston was persuaded to donate the diamond to the Institution. The total cost of the postage was $2.44, when Winston did take out a $1 million insurance policy on the diamond. Another story is about the Cullinan Diamond, the largest gem-quality diamond ever found. Discovered in South Africa, the diamond was bought as a gift for King Edward VII. The stone was carried on a boat to London, locked inside the captain's safe. In fact, this was all an elaborate ruse. The box under such careful watch was a decoy. The real Cullinan Diamond was placed in a cardboard box with three shillings postage and sent to England.
3. Two tablets of Nurofen. This was either a very good joke or a very bad one. Anyway, I hope the recipient recovered from his headache a couple of weeks before receiving these.
4. Everything. Reginald Bray devoted his life to testing the UK Post. During his life he has sent over 30 thousand different parcels, including himself, his dog, knitted envelope, a scull of a rabbit, and so on and so on. Unfortunately, they could not deliver his post card to Santa Clause.
5. Presents. A chain of supermarkets had prepared the biggest parcel in the world. It was of the size of the car and contained Christmas presents for 100 families in UK. It visited 19 cities all around the country and made a lot of people happy.
Unfortunately, Topparcel will not be able to send you as a present to your family, as well as some other prohibited and restricted items, but it will be happy to deliver your presents to Russia, Ukraine, Kazakhstan and all over the world.
Merry Christmas!