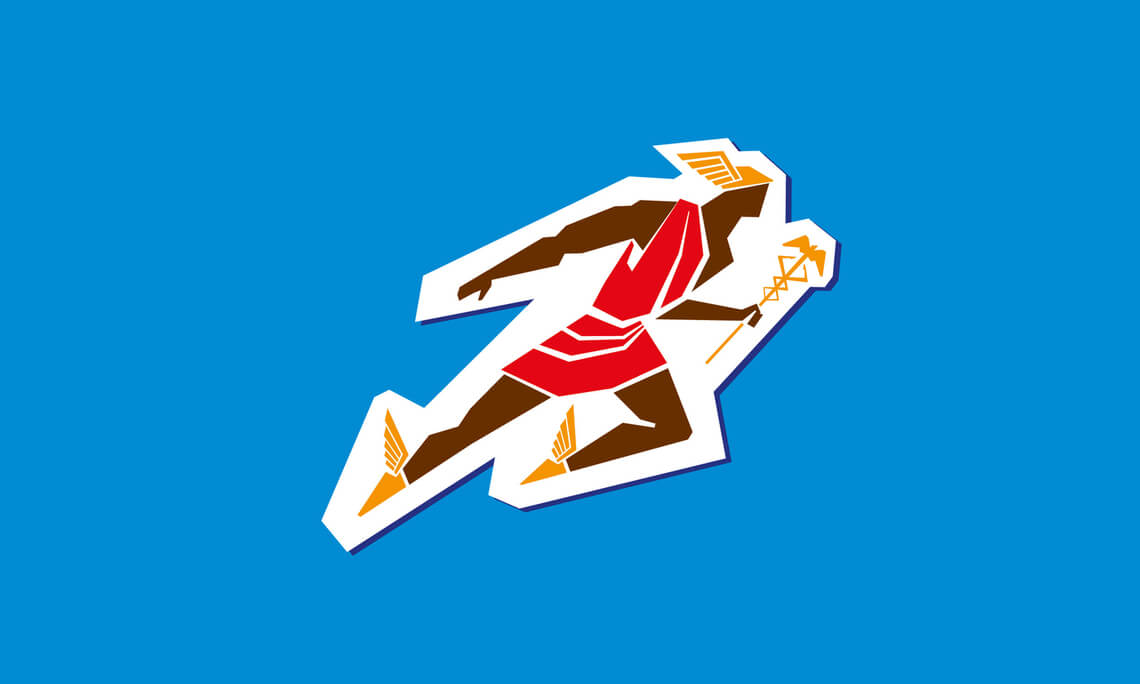 Having a 3 years old son I always think about what to read with him, which story to tell him. One of the most interesting subjects is myths and legends of ancient world. All ancient people had their own pantheon of gods, but when you look into it, they look alike in many ways. There is always a god of sun, god of sky and thunder, goddess of women, childbirth and family, god of water, goddess of harvest, god of war and god of dead. I've made a little research and I've found out, that most of them had a messenger of gods, somebody who could deliver their will to people and other creatures.
Hermes in Greece and Mercury in Roman Empire is well known as god of commerce, but he is also the messenger. Hermes, or Mercury, wore winged sandals to be able to fly. He used caduceus as a stuff to transfer the messages of gods to people, mostly while they were sleeping. The same staff has Iris, the goddess of the rainbow and messenger of the gods while her twin sister betrayed Olympians and served as a messenger of Titans.
Hermod the Brave is a messenger of Scandinavian gods and son of Odin. He was the one to go to Hel (the place where travel the dead) with a message from Odin asking to return his son Baldr back to live. He should have been really brave, shouldn't he?
In Aztec religion, Painal could turn into hummingbird. He is depicted in a raincoat resembling a net, which was made of precious feathers of hummingbirds, cotingas and esplendent quetzal. What a nice clothing!
The last one I remember is Semargl a mythical creature in East Slavic mythology, depicted as a winged lion or dog.
Have you noticed, that all of them have wings or feathers as an attribute?
As the messengers of gods, your parcels will fly bird to any part of the world, including Eastern Europe, Russia, Ukraine, Kazakhstan as soon as you make the order on our website. Topparcel provides you with the same guaranty of delivery of your parcels as if you would be an Olympic god!