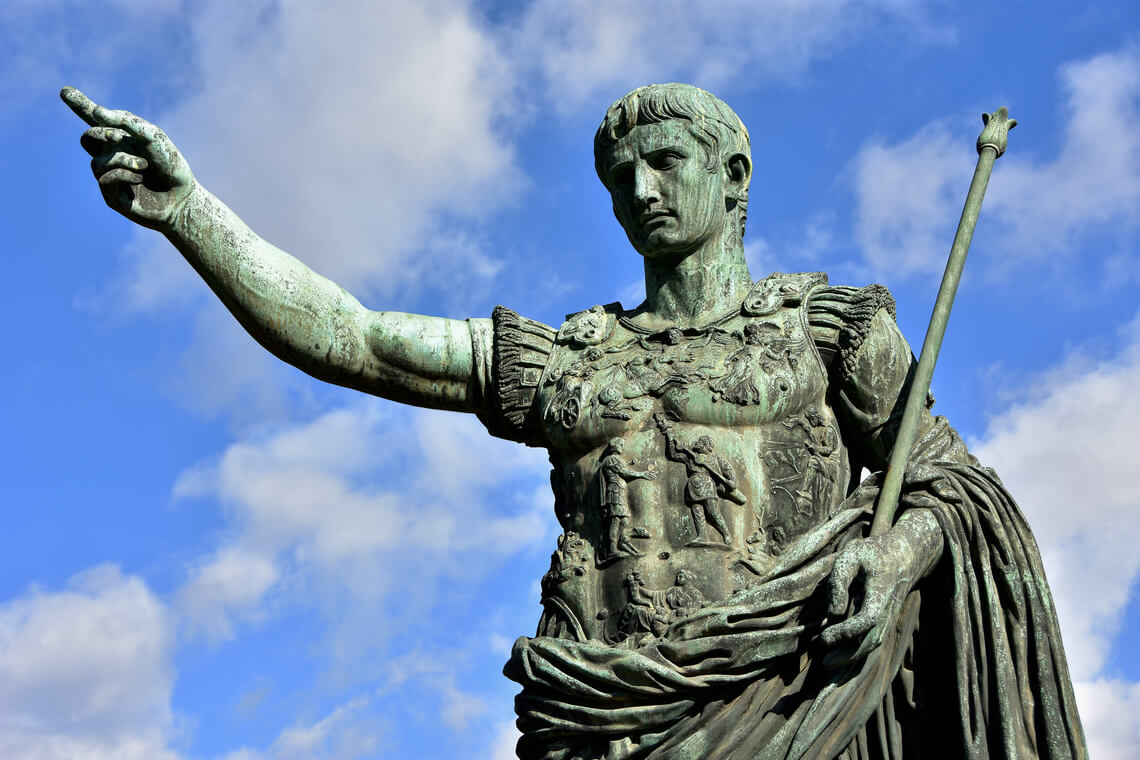 Octavianus Augustus shows where to deliver the parcel
People always needed to send messages to each other. Primitive people warned their community about the danger using signals like sound of drums or smoke. This system of sending some simple messages was so effective, that even in XX century it was used by some native Africans and Canadian Indians.
The first government post service was created by Romans. The head of such a big empire needed to receive most recent news from the most far away parts of his land. Emperor Octavianus Augustus was the founder of Roman post and very soon it became a huge, extensive system of postal communication, which worked according to strict regulations.
Due to the post Roman Empire was famous for its network of roads, stations, where post riders could rest, spend a night, change the horses.
Unfortunately, Roman post could be used only for government needs, but private messages or parcels were sent with traveling friends. This delivery could take really a lot of time! It is known, that someone Augustin received his letter only 9 years later.
Topparcel would never let this happen! The courier network of Topparcel covers not only Rome Empire, but all European countries, as well as Russia, Kazakhstan, Ukraine and the whole world! Wherever lives your "Augustin", just fill in a simple form on the web-site and enjoy the highest speed of delivery at lowest price.